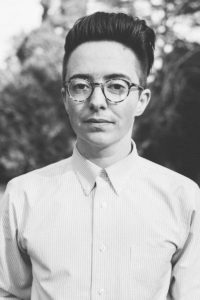 Dean Spade is an Associate Professor at Seattle University School of Law, where he teaches Administrative Law, Poverty Law, and Law and Social Movements.  Prior to joining the faculty of Seattle University, Dean was a Williams Institute Law Teaching Fellow at UCLA Law School and Harvard Law School, teaching classes related to sexual orientation and gender identity law and law and social movements.
In 2002, Dean founded the Sylvia Rivera Law Project, a non-profit law collective that provides free legal services to transgender, intersex and gender non-conforming people who are low-income and/or people of color. SRLP also engages in litigation, policy reform and public education on issues affecting these communities and operates on a collective governance model, prioritizing the governance and leadership of trans, intersex, and gender non-conforming people of color.
From 1998-2006, Dean co-edited the paper and online zine, Make. Dean is currently the co-editor of the online journal, Enough, which focuses on the personal politics of wealth redistribution.
From 2012 to 2014 Dean was a fellow in the "Engaging Tradition" project at Columbia Law School.  His book, Normal Life: Administrative Violence, Critical Trans Politics and the Limits of Law was published in 2011.
Links and downloads of articles, essays and reviews can be found in the Writing section, syllabi for past courses in Teaching, and videos of past presentations, as well as dates for upcoming presentations, in Talks. Interviews and other articles about Dean's work can be found in Media.